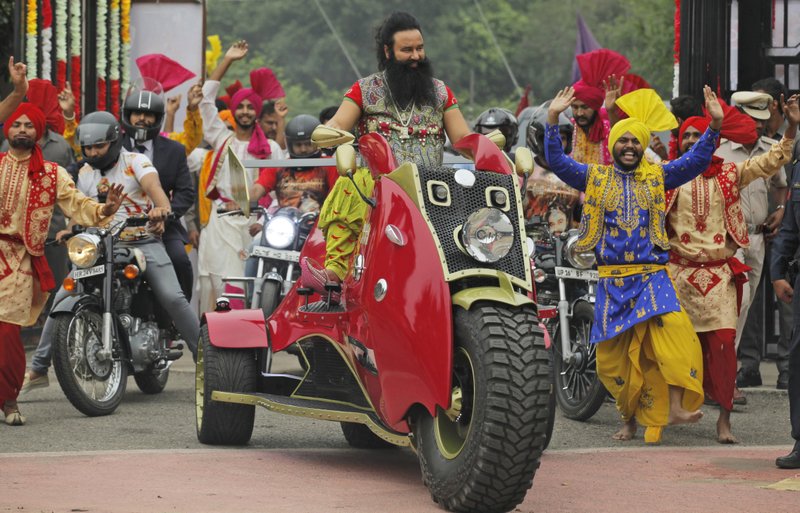 A popular and flamboyant Indian spiritual guru, who calls himself Dr. Saint Gurmeet Singh Ram Rahim Insan, was sentenced by a judge on Monday to 20 years in prison on charges of raping two female followers.
The guru has denied raping the two followers, in a case that stems from charges filed in 2002.
The bling-loving leader is fond of red leather jackets, bejeweled hats, bicep-baring T-shirts — and cinema.